Although there are three generations of farming tradition in the family, the livestock farm was founded by our parents Domingo and Ángeles in 1968, with the purchase of a small flock of Manchegan sheep.
A few years later the first buildings of the current farm were built.
Adaptation to the new times, mechanisation and modernisation, not only of the facilities but also of the production system itself, have allowed RODANOBLE to become today an exemplary livestock farm and a benchmark within the sector.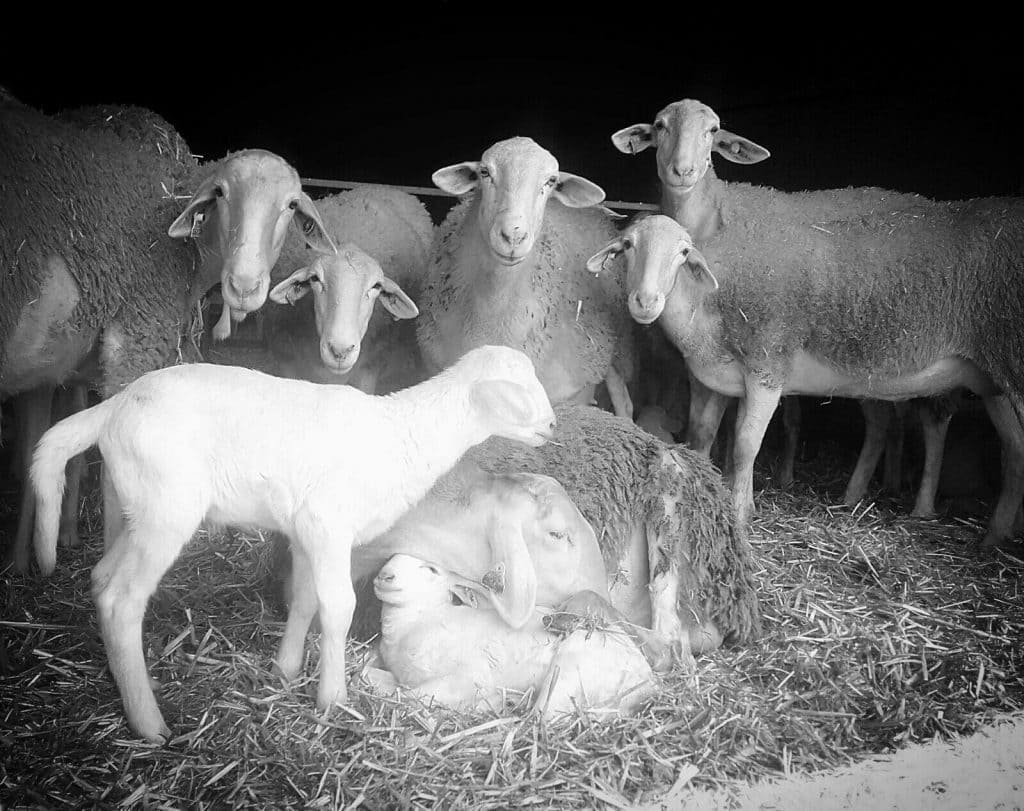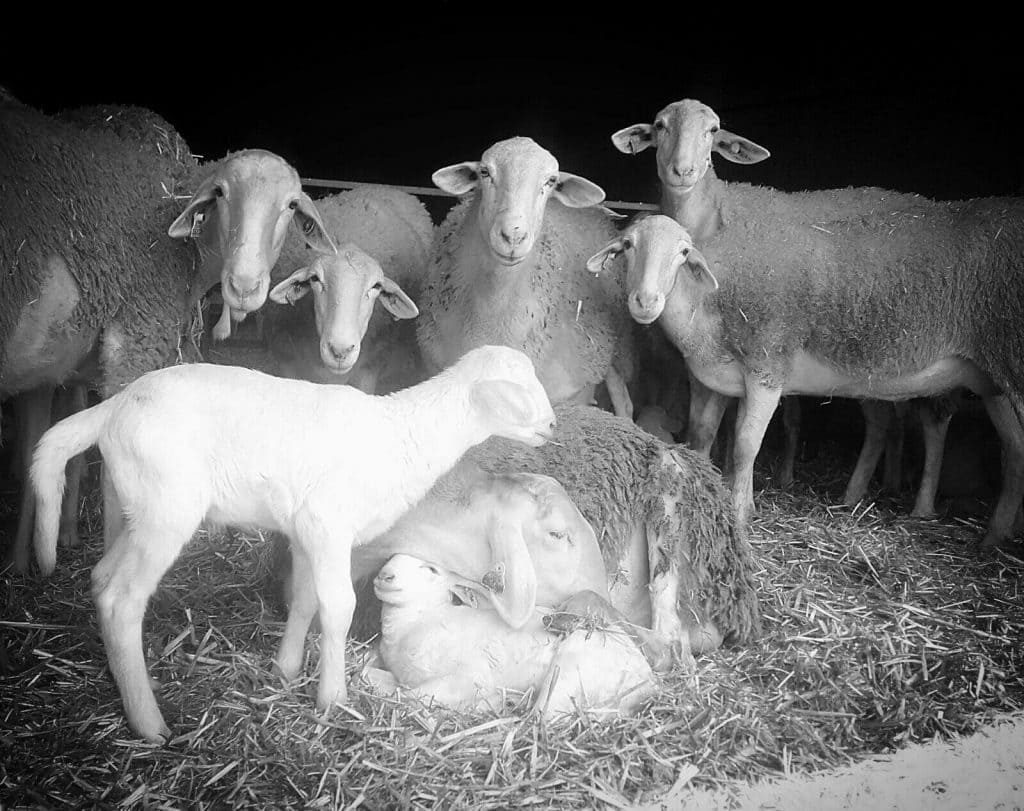 Three are our main productions
Milk, which we transform into cheese directly at the cheese factory located on the farm itself.
Lambs reared by breast-feeding and marketed through our butcher's shop.
The third and very important, Genetics, through the sale of genetically selected breeding stock (ewe lambs and male lambs) for milk production and lamb breeding.
Manchego cheese, quality and tradition
We offer lambs from 3 months of age:
We offer stallions from 5 months old to adults:
The farm is committed to the Manchega Sheep at all levels:
– Registered in the Denomination of Origin of the MANCHEGO CHEESE.
– Registered in the Protected Geographical Indication of MANCHEGO LAMB.
– Since 1999 it has been a member of AGRAMA (National Association of Manchegan Sheep Breeders), actively participating in the ESROM (Manchegan Sheep Breed Selection Scheme).
The González-Núñez family has promoted and modernised its livestock, taking the utmost care in feeding the sheep, with cereals, legumes and fodder produced on the farm itself, respecting the environment.
The Manchega sheep is linked to the land by grazing on the fallow land, stubble fields and mountains of holm oak or esparto grass characteristic of La Mancha, suckling the lambs during the first weeks of life, and then moving on to milking where, with a modern installation, we obtain hygienic and sanitary milk of the highest nutritional quality.
All this is essential to obtain a healthy and wholesome food: MANCHEGO CHEESE.
If you are interested in buying Manchego lambs and stallions, please contact us: